Vilas School District RE-5 has a position open for District Secretary. Positions are open until filled. Please contact the district for an application or email information to cor...
We are excited to announce that Vilas School District has received the Counselor Corps Grant. Grant funds are used to increase the level of school counseling services provided to ...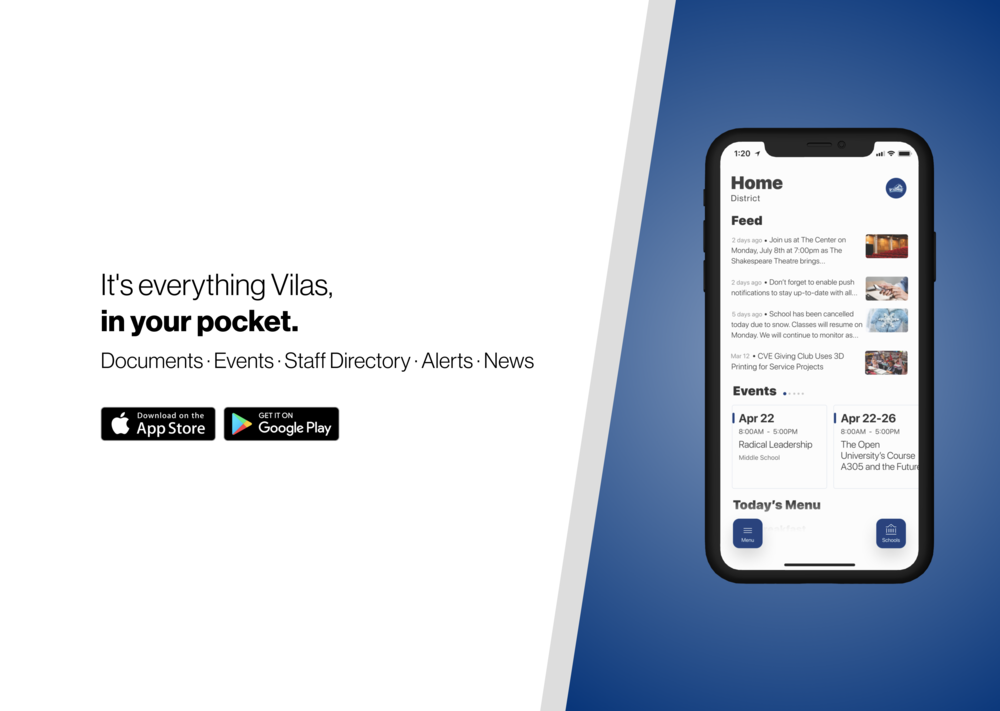 We are loving our new app! Access Documents, News updates, and even emergency notifications, right from your pocket. Download the app on Android:https://bit.ly/3x4LImK or iPhon...