Spring Picture Day! Thursday, March 3rd.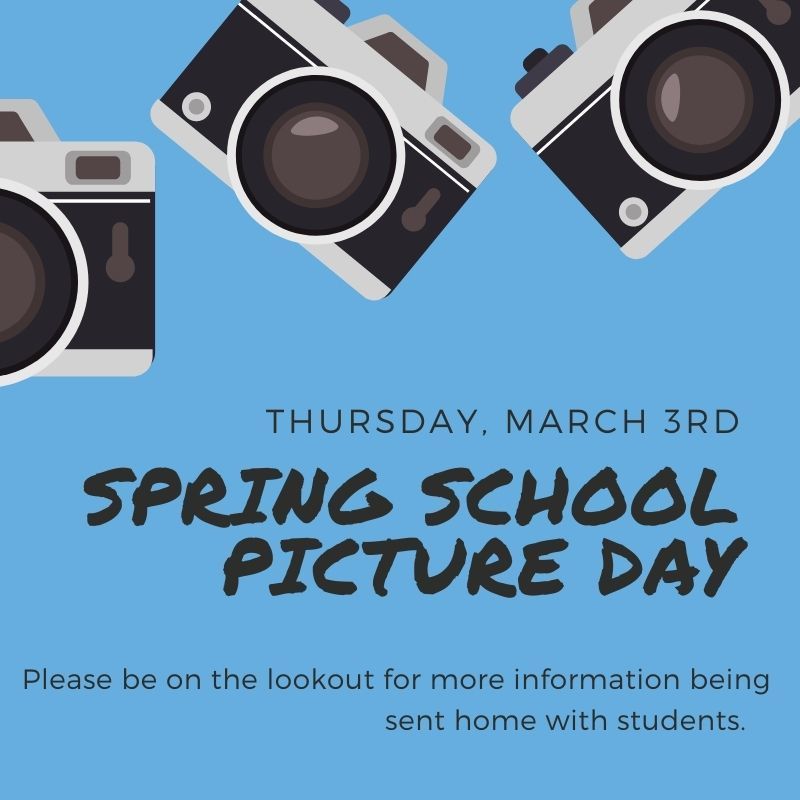 Take advantage of this chance to get your South Baca Patriots blanket ordered!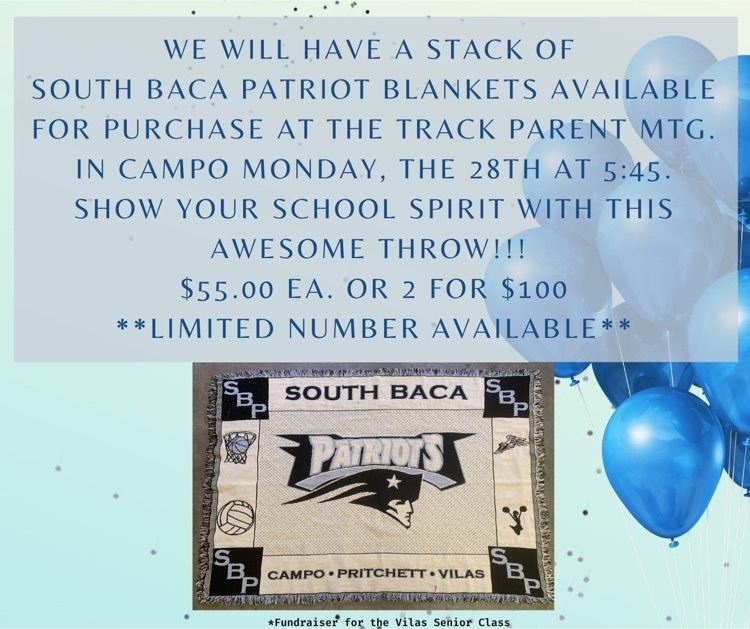 Informative Track Meeting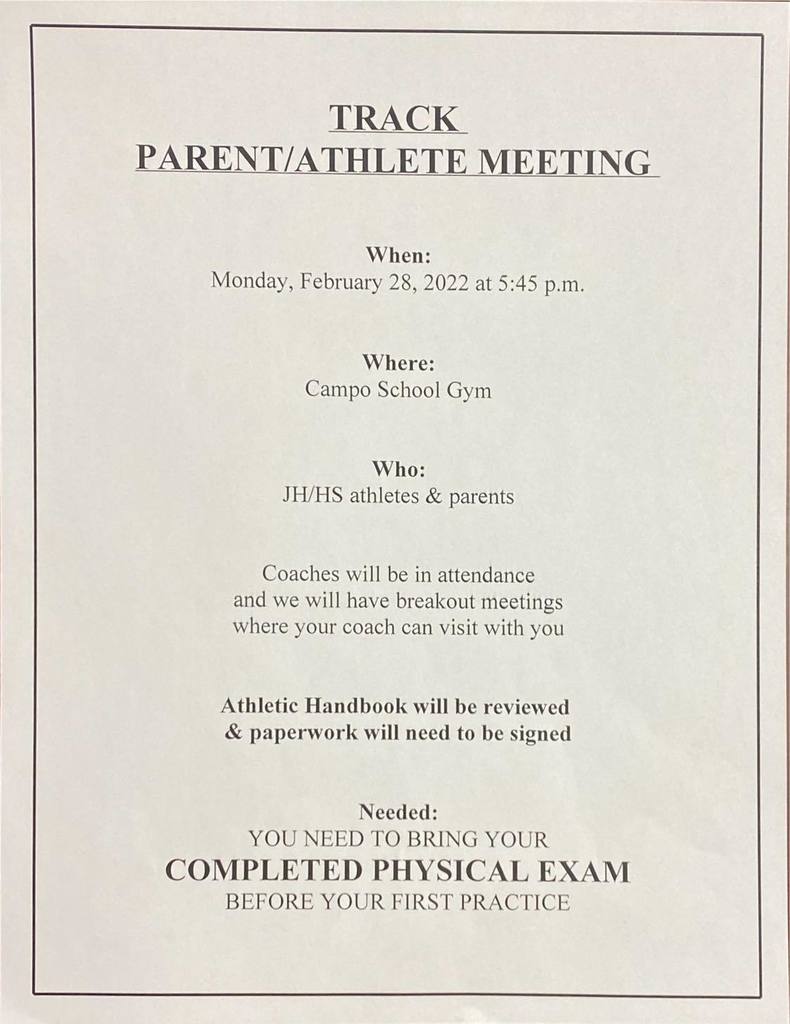 Please note the early release on Tuesday, March 1st.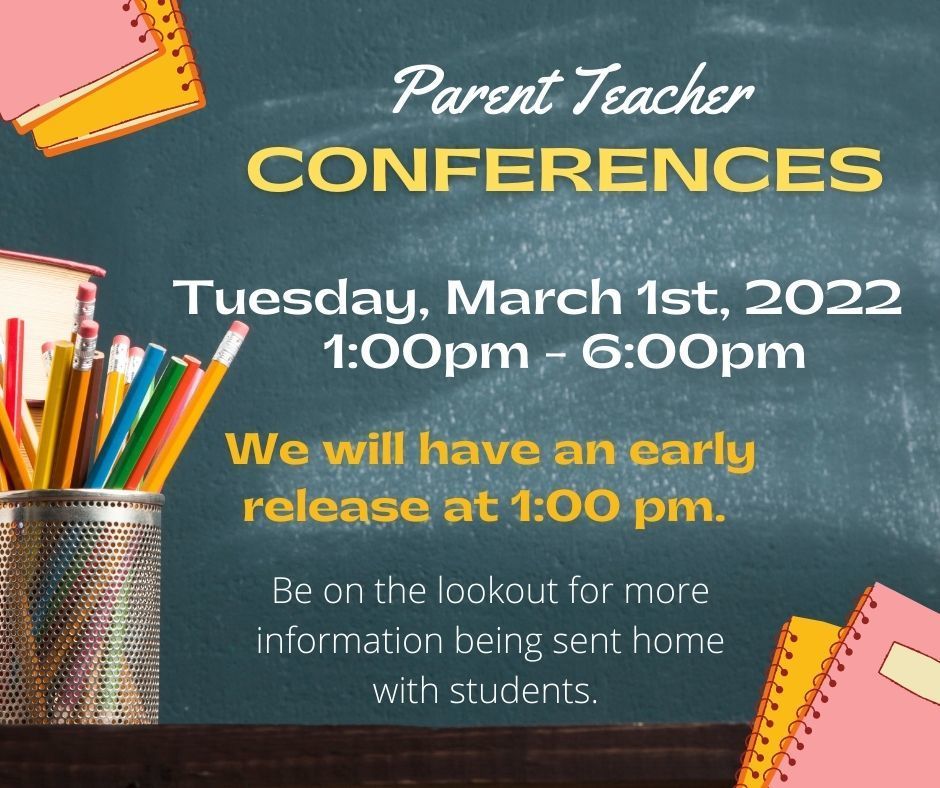 A fun day of dress up for our elementary students to celebrate 2-22-22!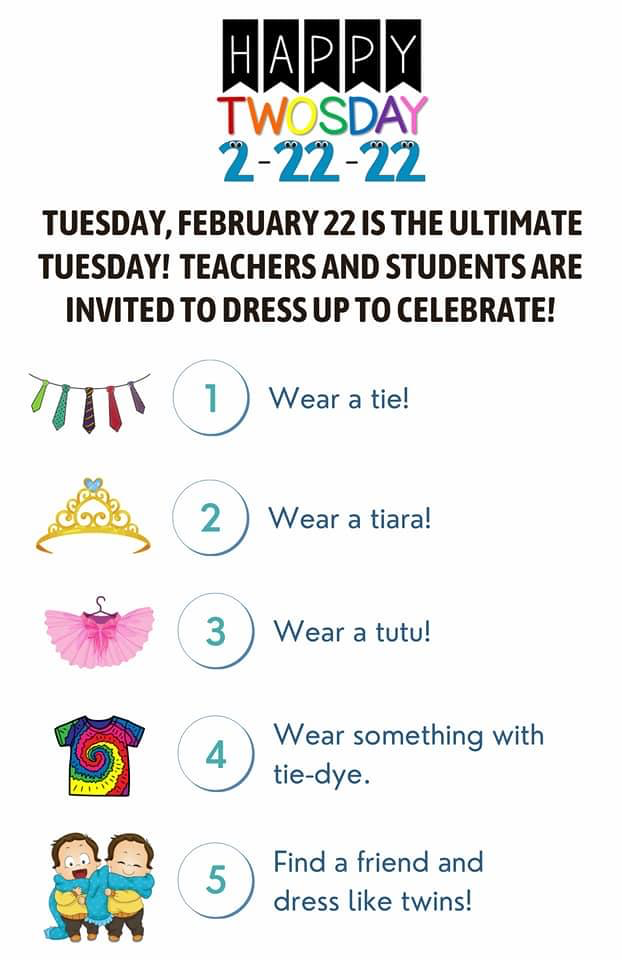 Get your orders in for the 2021-2022 yearbook.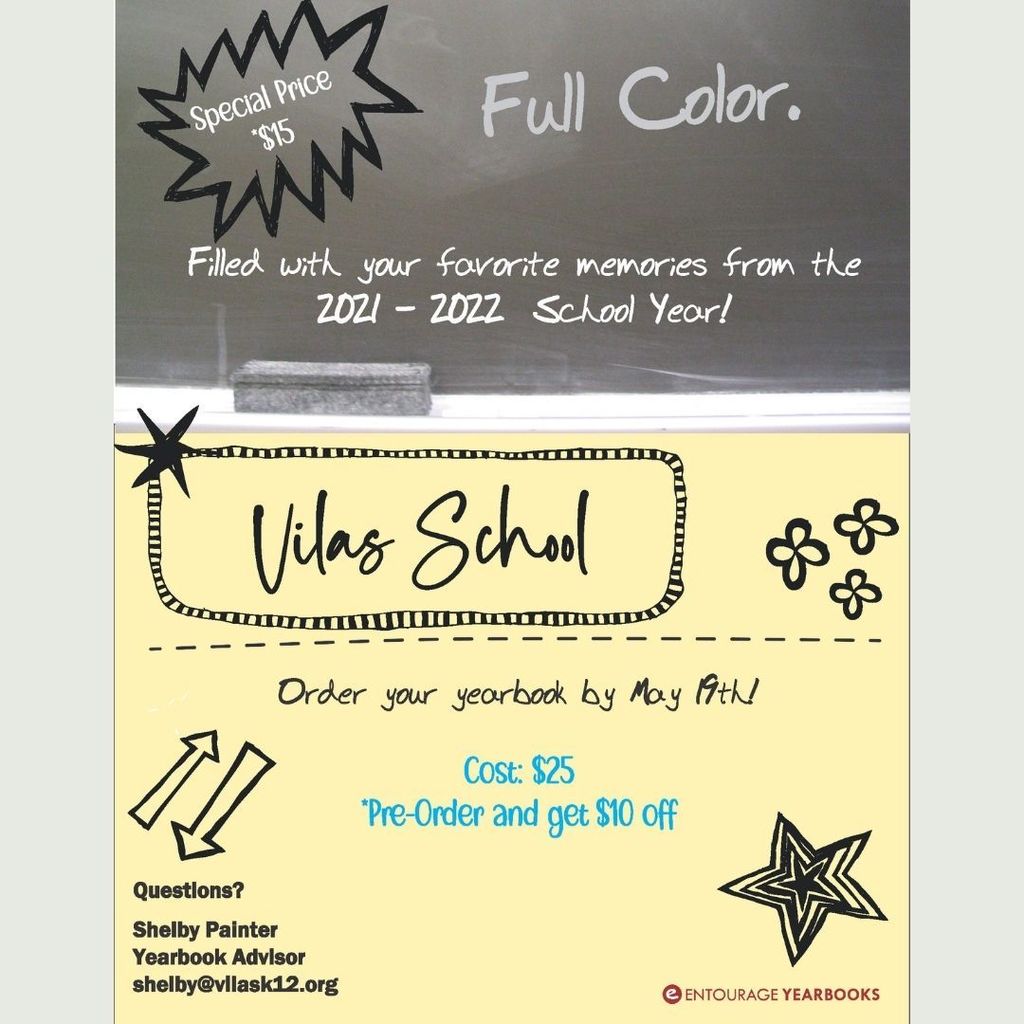 Your South Baca Patriots are on the road tomorrow taking on the Primero Bulldogs! Tip off is at 3:00 PM.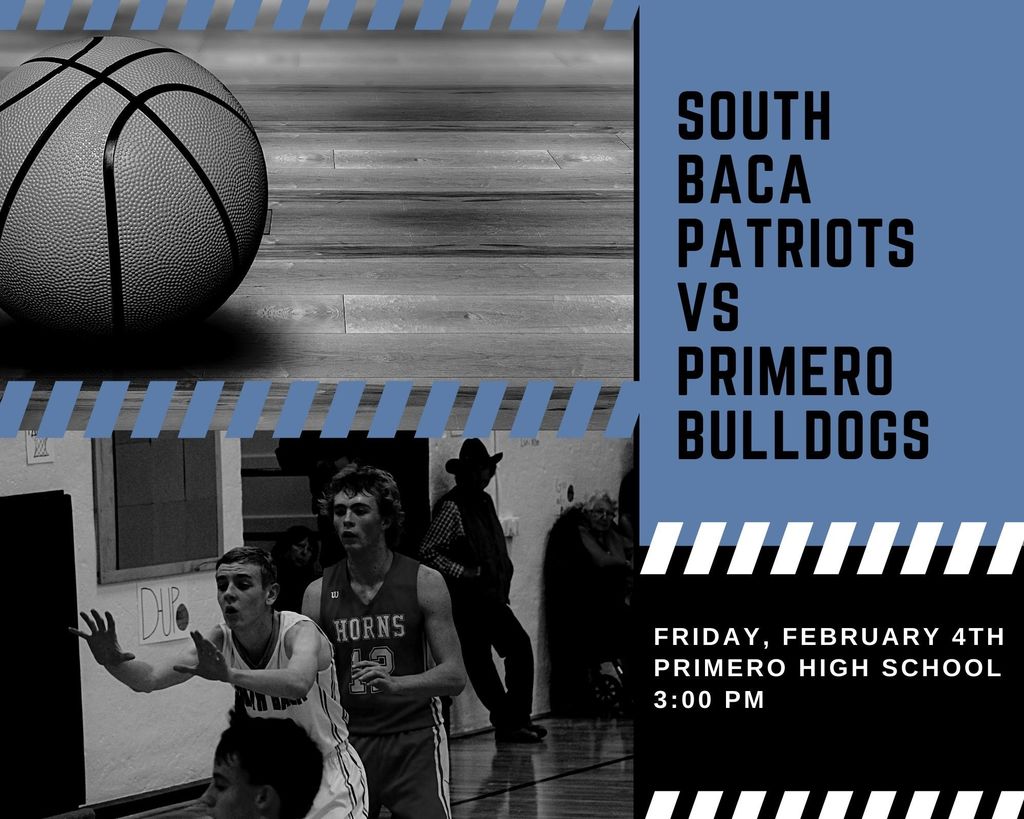 Vilas School District will be on a 2 hr. delay.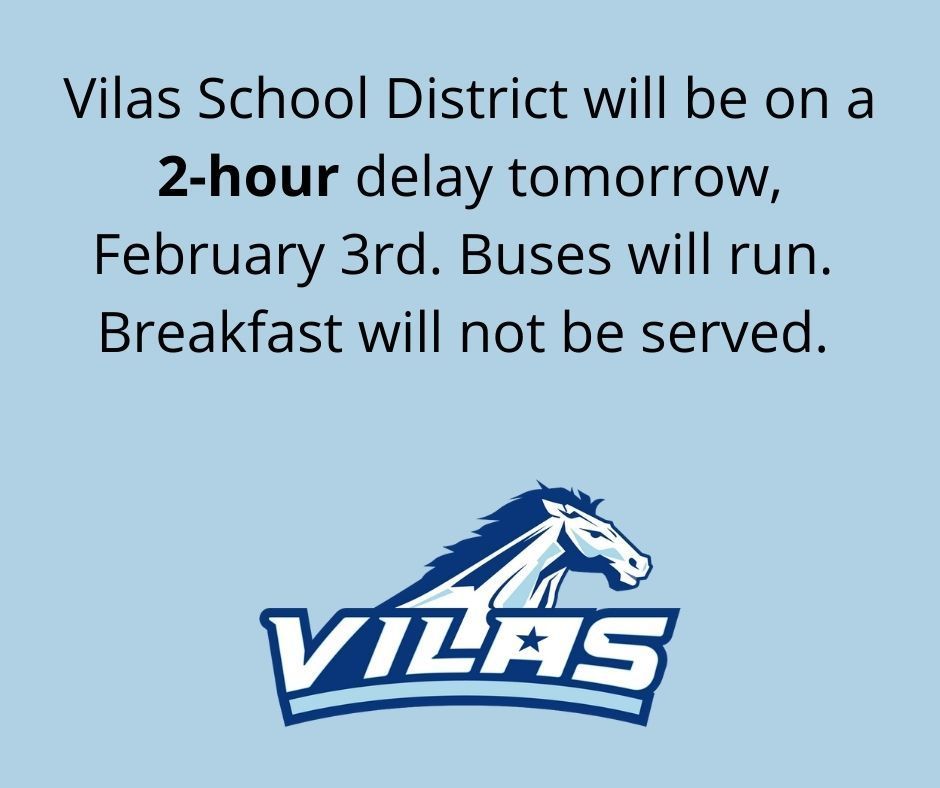 No school on Wednesday, February 2nd due to snow forecast. Please stay home and stay safe.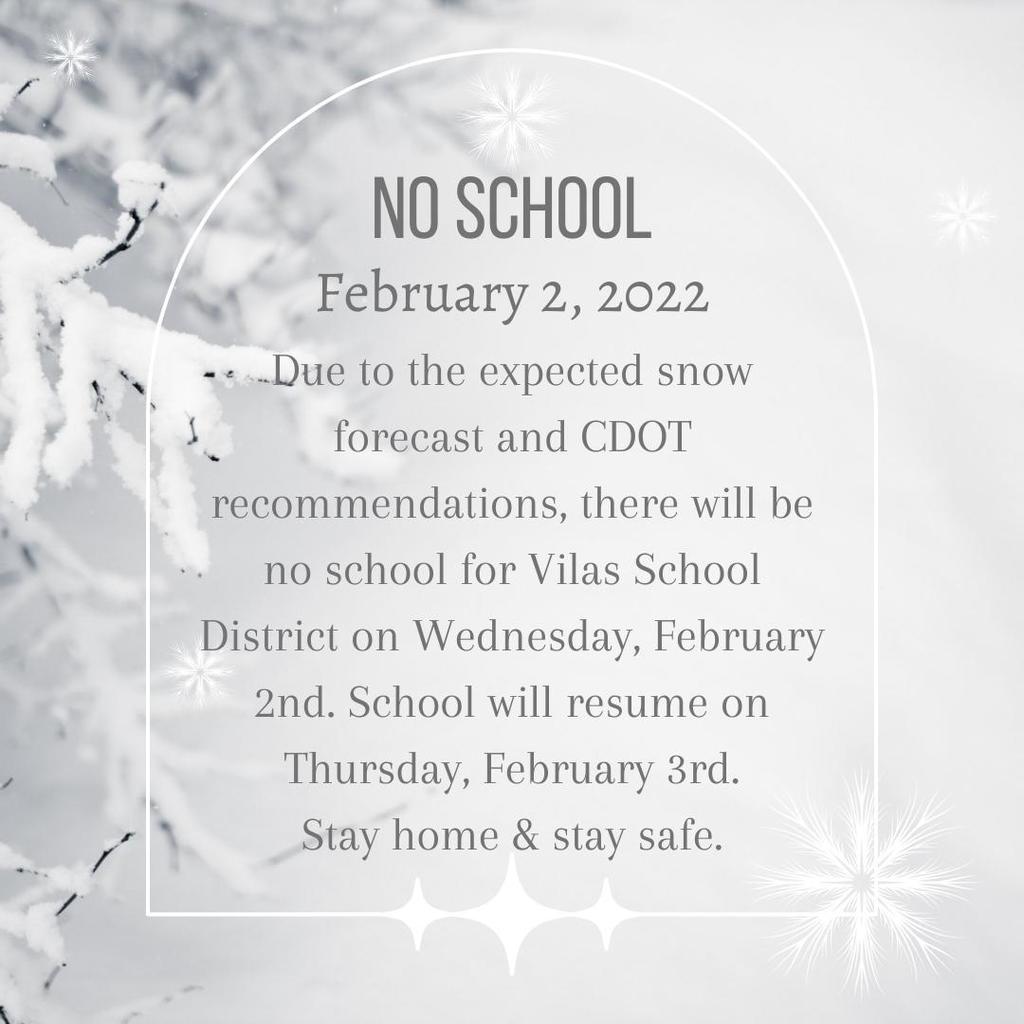 February Menu

Your South Baca Patriots "Week in Sports"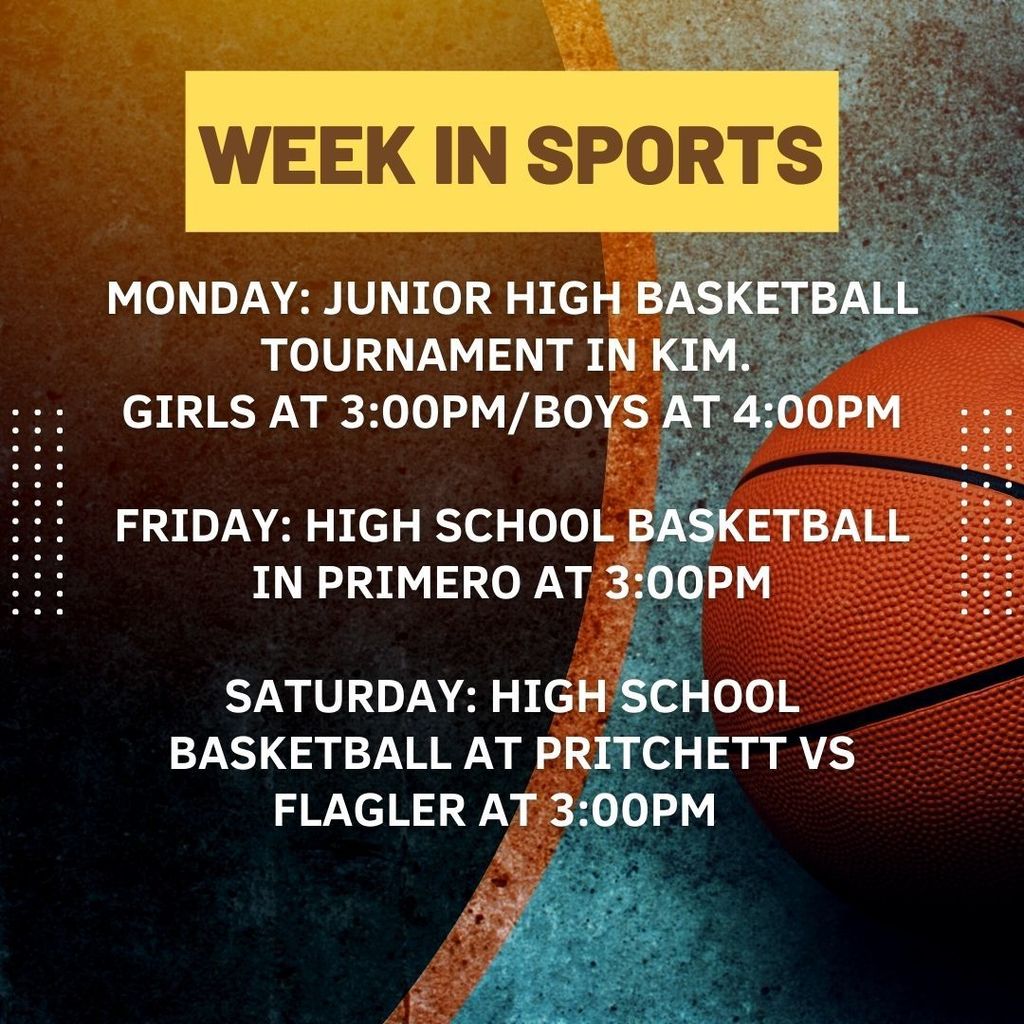 Due to unforeseen circumstances, there will only be a boys varsity game. Tip off is at 3pm.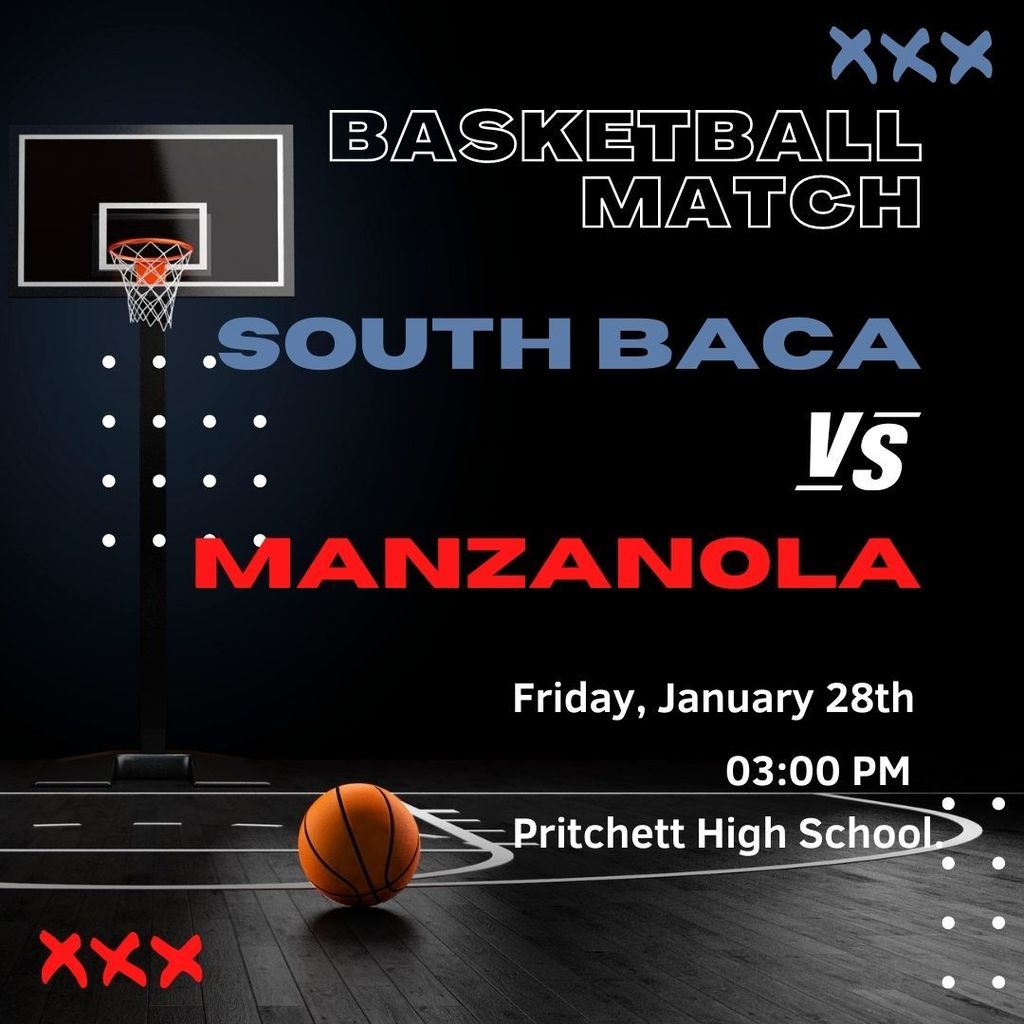 Cheer on your South Baca Patriots tomorrow as they take on the McClave Cardinals.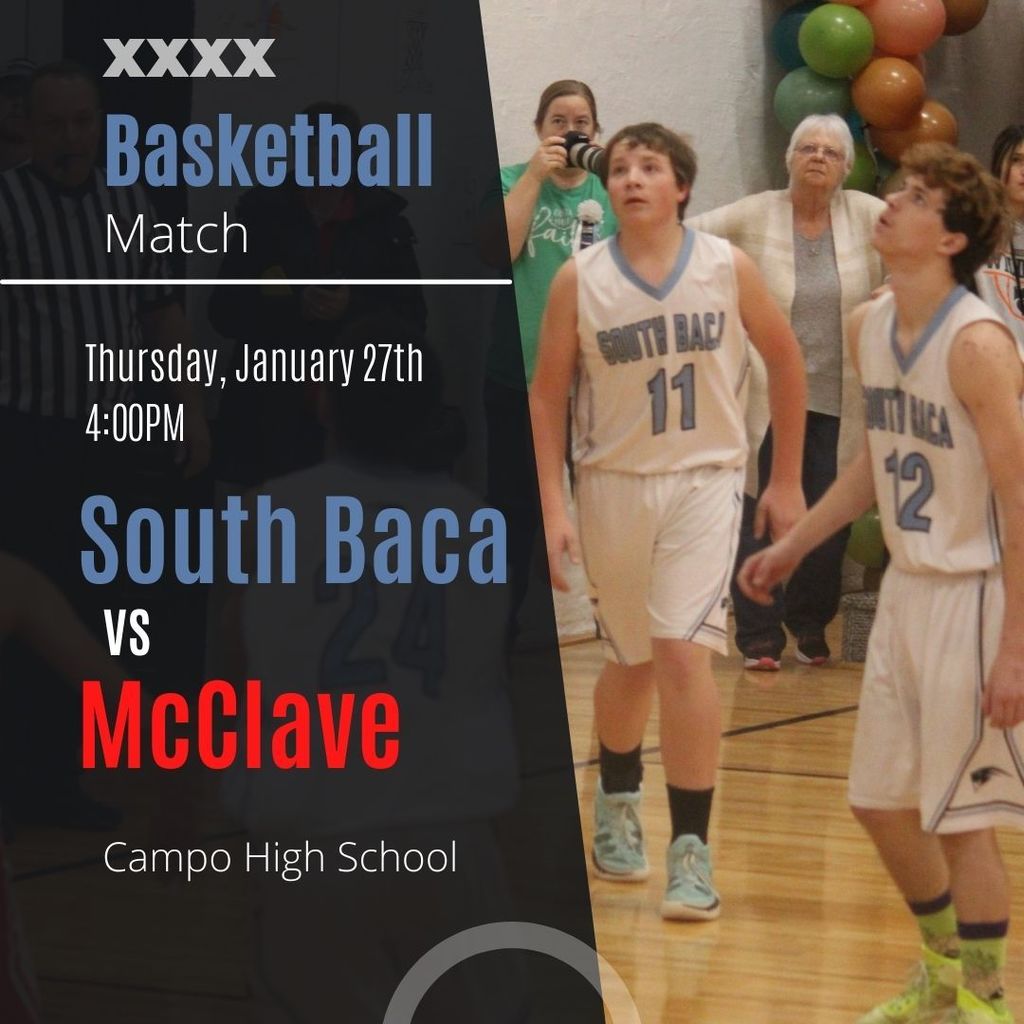 Our main line 719-523-6738 is up and working now. We hope the others active in the next day or two. Thank you for your patience.

South Baca takes on Rolla tonight in Campo at 5:30pm. It will also be Senior night. Come support your South Baca Patriots!

We are currently without a working phone. We hope to have this issue resolved as soon as possible. We apologize for the inconvenience.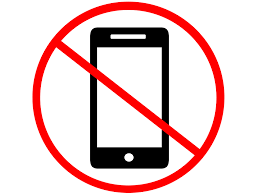 Starting tomorrow, January 25th... Elementary parents: Please drop your student(s) off over by the cafeteria to go in the East set of doors. Please keep the south end of the building free of traffic as that will be our bus drop-off/pickup for that building. JH/HS parents: Please drop your student(s) off in front of the gym. Please do not block that area as that will be the bus drop-off/pickup for that building. Thank you for your cooperation and help in making this transition as smooth as possible for all involved.

Head on over to Campo tonight for some basketball! Homecoming festivities for Campo will take place following the games.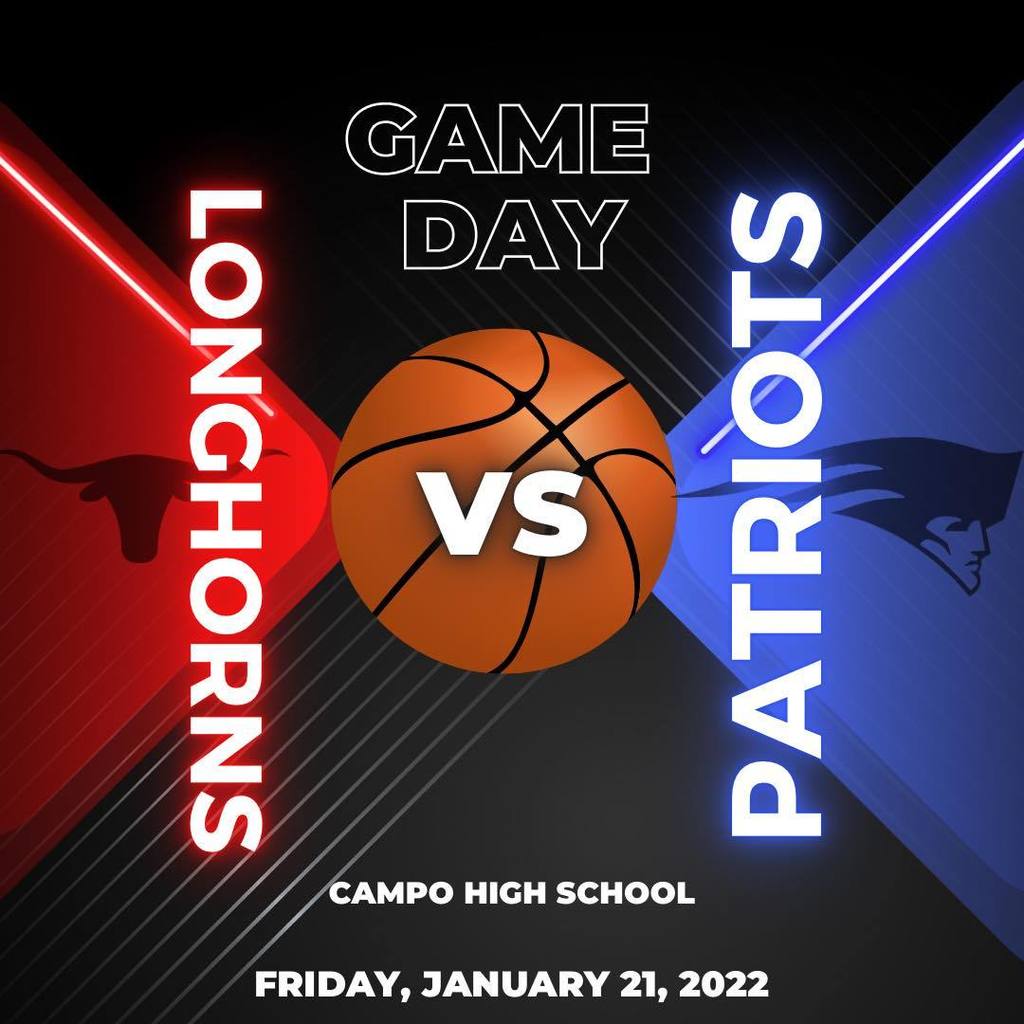 No school for the district on Monday, January 24th, due to district work day/move.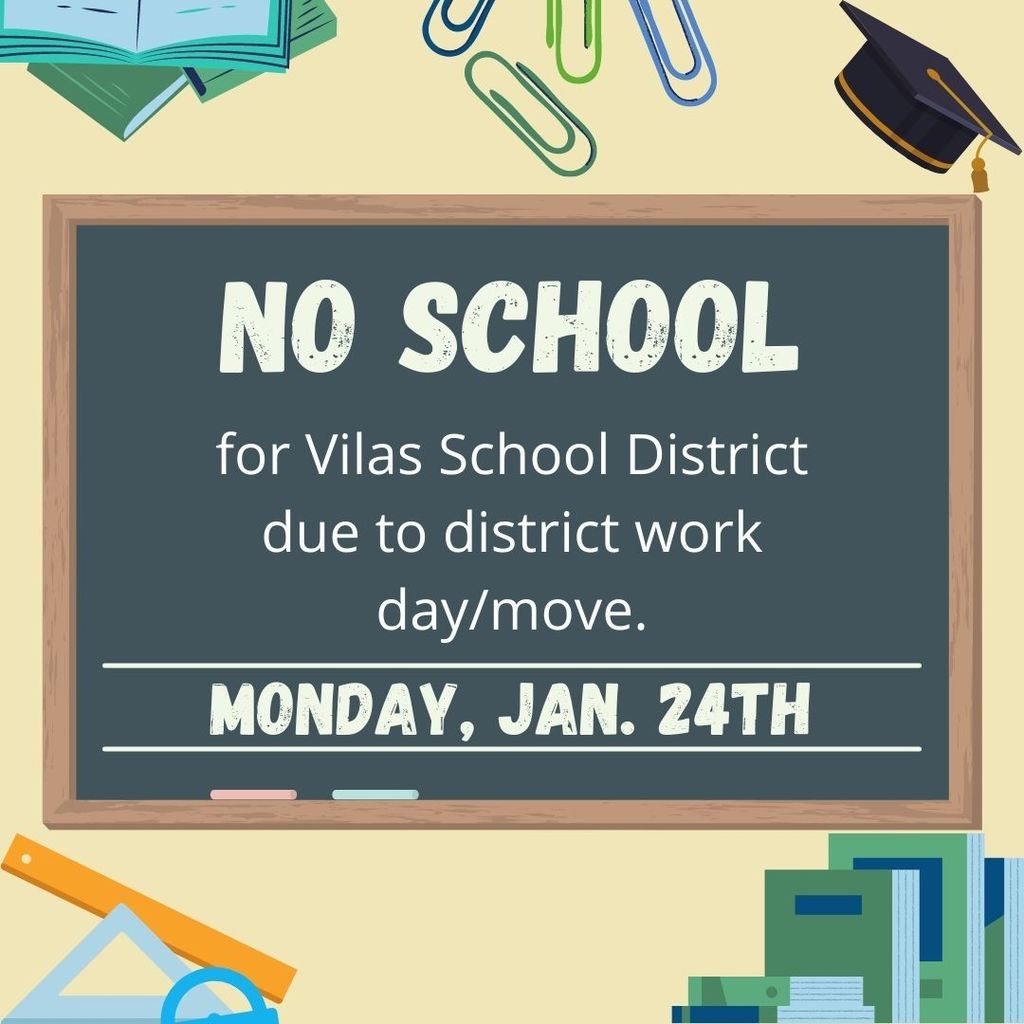 Get with any Vilas Student Council member to get your Valentines gift ordered.